Mini Vinnies
Our KS2 children have the opportunity to serve the school and our Parish community as part of our Chaplaincy Team. Successful candidates are commissioned during a special service in St Dunstan's Church, where they receive their Chaplaincy Team badge and their mission.

Our Chaplaincy Team play a vital role in developing the spiritual life of our school, supported by senior staff.
Ephesians 2:10: For we are God's handiwork, created in Christ Jesus to do good works, which God prepared in advance for us to do.

Aims:
To help our school to grow as a community of faith.
To encourage pupils to live their faith in daily living.
 To support Liturgy, prayer and the spiritual life of the school.
To continue to develop strong links with the Parish and wider community.
 To involve pupils in fundraising for charity.
To support the school in its Mission Statement. 
Our Mission includes:
Helping to plan and lead assemblies, Masses and Saints Day celebrations.
Working with other Chaplaincy Teams within our cluster group.
Organising and leading class prayer times with other pupils.
Leading lunchtime prayer opportunities at different times the year e.g. Rosary, Stations of the Cross.
Ensuring that class and communal prayer areas reflect the liturgical season.
Organising fundraising for charity
Supporting younger children in their spiritual development
Creating termly Chaplaincy newsletters for the children and staff.
Here are some images of the recent work the Chaplaincy Team have been a part of: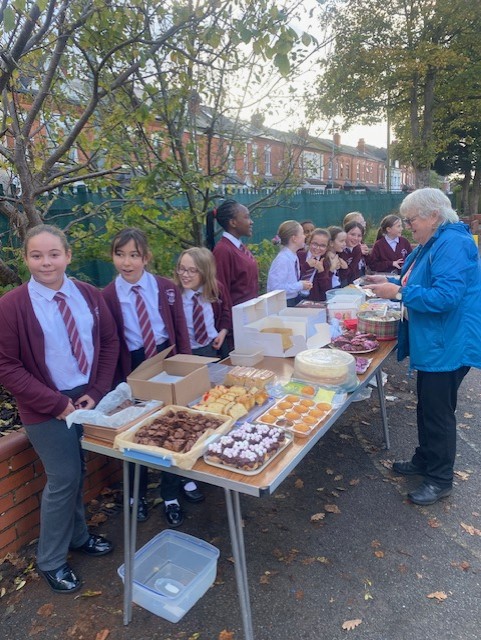 On the last day of the first half term, they organised a Cake Sale after school. They baked, bought and sold (with some help from home!) and raised £162!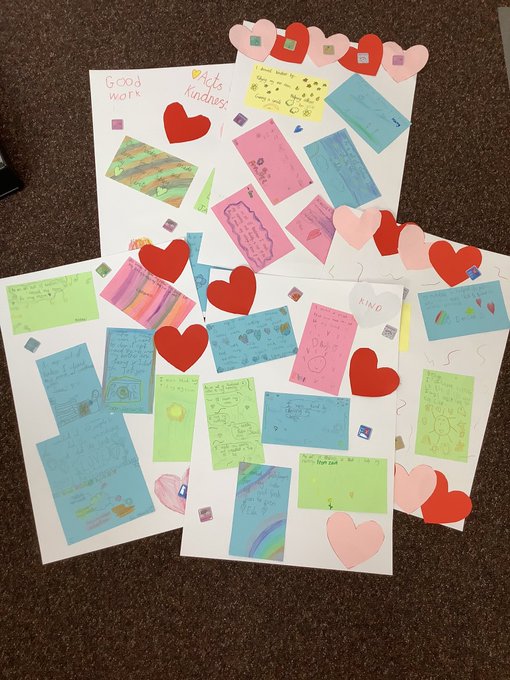 To celebrate the feast day of St. Thérèse of Lisieux, the Mini-Vinnies carried out lots of acts of kindness around school. They reflected on their acts and how they made others feel. They displayed their thoughts on the SVP board at St Dunstan's Church so everyone could read how kind they had been and to inspire the parishioners to do the same!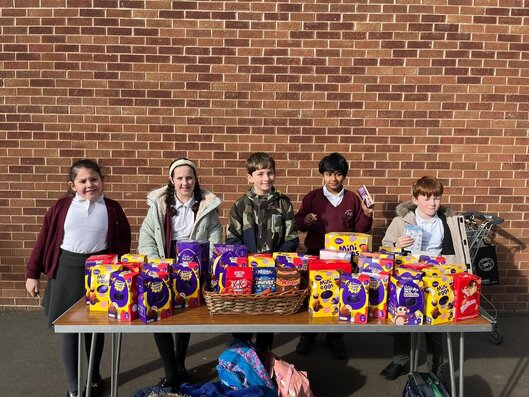 Our Easter raffle for St Chad's Sanctuary was run entirely by the Chaplaincy Team - here they are with the prizes!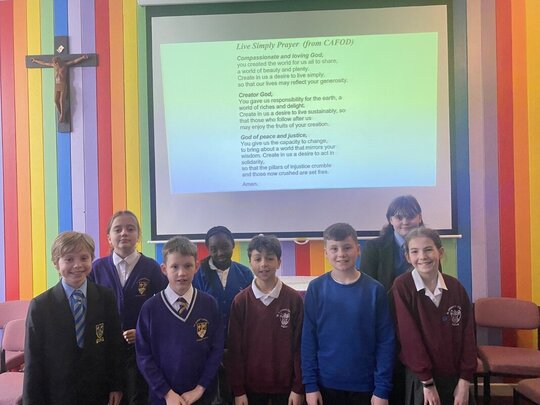 Our Chaplaincy team launched The Year of Pilgrimage. The children are excited to be going on this journey together to deepen our faith and come closer to God.
We were lucky enough to be part of The Advent Roadshow! Our Chaplaincy Team are prophetic and intentional.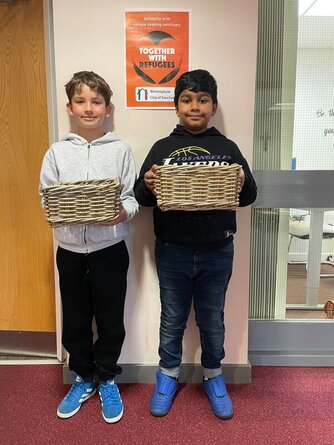 We had a non-uniform day to raise money for the Toys4Birmingham Christmas appeal to buy Christmas presents for less fortunate children.