Orchard Club
The Orchard Club @ St Dunstan's School
As we grow with God, we learn from each other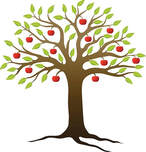 ---
The Orchard Club @ St Dunstan's Catholic School exists to provide high-quality out before and after school childcare for the parents of St Dunstan's Catholic School. The club is informal and friendly; it provides a range of stimulating and creative activities in a safe environment and is run by staff members.
The club operates from 7.30 am to 8.45 am before school during term time and from 3.15 pm to 5.30 pm after school during term time. There will be no admission to The Orchard Club after 8.30 am. A copy of this policy is provided to all parents by email when their child is registered for The Orchard Club. The Orchard Club will not be open during school holidays or on inset days.
All parents must complete and return a registration form for each child attending the club and sign an agreement to adhere to the terms of this policy.
Admissions
Only pupils attending St Dunstan's Catholic School are eligible to attend the Orchard Club.
All places are subject to availability.
Booking and payment must be made via School Gateway, in advance.
Bookings cancelled the day before, will not be charged.
Refunds will not be provided for sessions missed.