School Meals
Our Autumn/Winter Menu 2023/24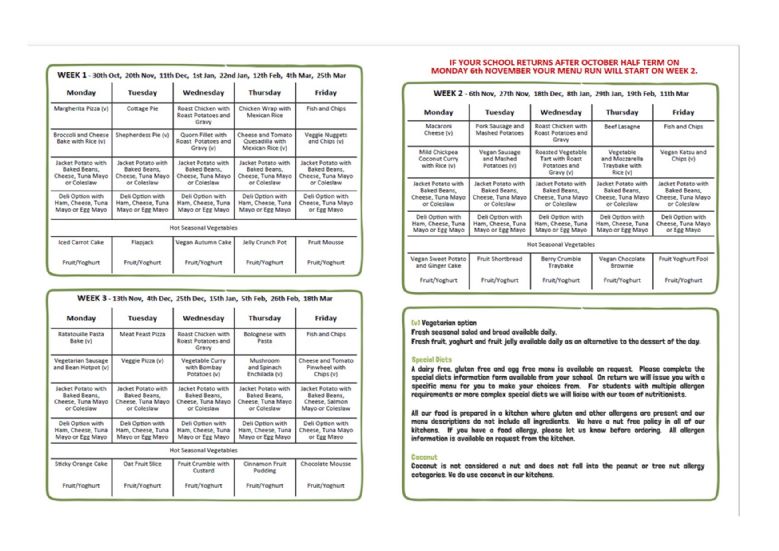 Please download the School Food United App to order meals for your child/children
Other information:
All children in Reception, Year 1 and Year 2 are entitled to receive a school meal each day as part of the government's Universal Infant Free School program. In school, we have found this to have a very positive on children's learning and also their social skills. More information can be found here: Universal Free School Meals Information Letter

There is no charge for the meal, but it must be ordered via the school office.
Healthy Lunch Box & Drinks Policy and No Nuts & No Sharing Policy
We have pupils in school who live with severe allergies that can cause an anaphylactic reaction, (life-threatening), if exposed to certain foods, particularly nuts. This includes on another person's breath or on their hands. A very short video about a child's experience living with an allergy: https://youtu.be/MqncMJY1rL0)
For this reason, we have a No Nuts and No Food Sharing Policy and a Healthy Lunch Boxes and Drinks Policy in school.
All children are aware of the importance of adhering to these policies to keep all our children safe and healthy. Please take the time to read these policies at home with your children.
All children receive a clear school water bottle with their name on it to drink water during the school day. The bottles can be refilled in the classroom.